The Coolest Coffee & Tea Recipes of the Summer
August 1st, 2018 by
Kyle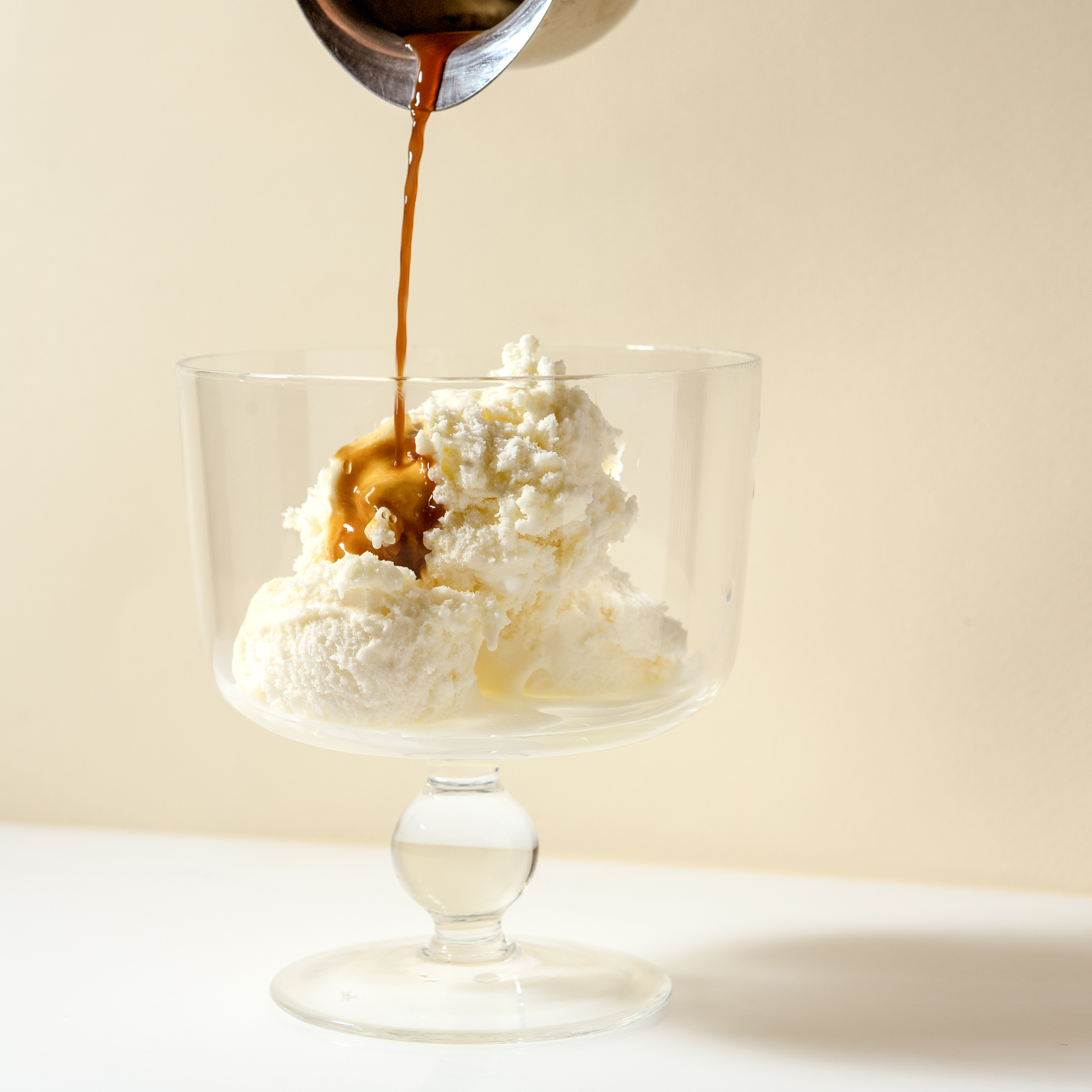 You may not know this, but August is National Coffee Month. Our world revolves around coffee and we're not alone. Whether it's brewed in a French press, autodrip machine, or espresso maker, your favorite brew is undeniably a centerpiece of life. Coffee brings people together, and for National Coffee Month, we wanted to bring you some recipes to make your get-togethers extra-special!
In celebration, we took it to the next level by freezing, blending, shaking, and mixing our hearts out to bring you these tasty warm weather treats. Here are our favorite concoctions, tested on our guinea pigs (aka employees) for your enjoyment.
For Coffee Buffs:
No-Churn Coffee Fudge Ice Cream
Nothing says summer quite like ice cream, and this no-churn treat is like bringing your local creamery home.
This treat fuses a strong blast of coffee, creamy sweetened condensed milk, and a velvety vanilla finish.
A coffee cocktail with a bold, heavy body. Brew a big batch and make any occasion more festive!
Coffee is the secret ingredient in this luscious, indulgent treat.
A fudgy, creamy dessert (or meal!) – perfect for cheat day
This simple 2-ingredient summer treat keeps your taste buds guessing with blasts of creamy, cold gelato and steamy espresso.
For Tea Enthusiasts:
We love a little texture in our tea! The tapioca pearls make this spicy, sweet treat one of a kind.
Watermelon Mimosa Green Tea Popsicles
The refreshment of iced green tea meets sweet, juicy watermelon flavor. A sweet, tart way to cool down in the heat!
A simple, flowery homemade dessert with a sweet, refreshing flavor
Brew up a tangy, fruity glass of this fresh, warm weather cocktail.
Rum and Lemon Ginger Green Tea
A refreshing, bubbly twist on the traditional Dark and Stormy

Tags: august, cake, cakes, Coffee, coffee month, Delicious, drinks, enthusiasts, national coffee month, recipes, tea