Espresso Chocolate Chip Cookies
August 6th, 2009 by
Colleen
Well, I decided to bake again…

This time I used a recipe that actually contained coffee! I went with Espresso Chocolate Chip Cookies because… well, they sounded easy to make. And you know what?! They were and they tasted pretty good too!
Okay, here is what you will need to make them: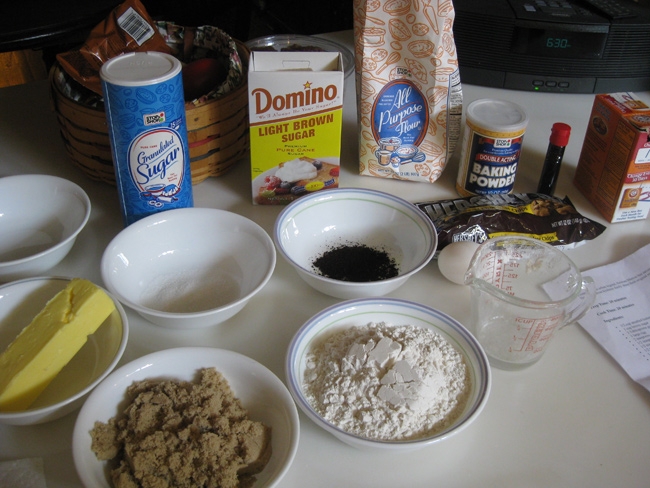 1/2 cup unsalted butter, softened
1 cup brown sugar
3 Tablespoons granulated sugar
1 large egg
2 teaspoons vanilla extract
1/2 teaspoon baking soda
1/2 teaspoon baking powder
1/2 teaspoon salt
1 and 3/4 cups all-purpose flour
1 and 1/2 teaspoons Coffee Bean Direct Italian Roast Espresso, slightly crushed
1 and 1/2 cups (8 oz) semisweet chocolate chips
Start by preheating your oven to 300 degrees than measure out all your dry ingredients and place them in bowls off to the side (small things like salt and baking soda I just throw in as needed).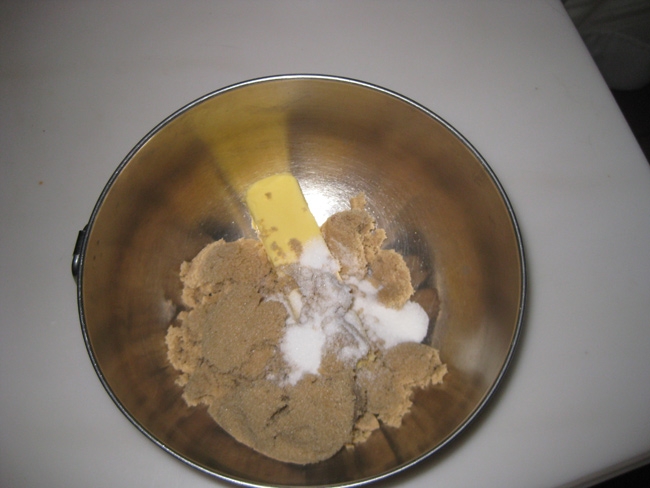 Place the butter, brown sugar and granulated sugar in a large mixing bowl. Mix the contents of the bowl with a mixer fitted with a paddle attachment (I did not have said attachment so I spent a good 5 minutes poking the batter out of the regular mixer blades with a butter knife… FAIL!). Beat on medium speed for about 30 seconds, until the mixture is fluffy!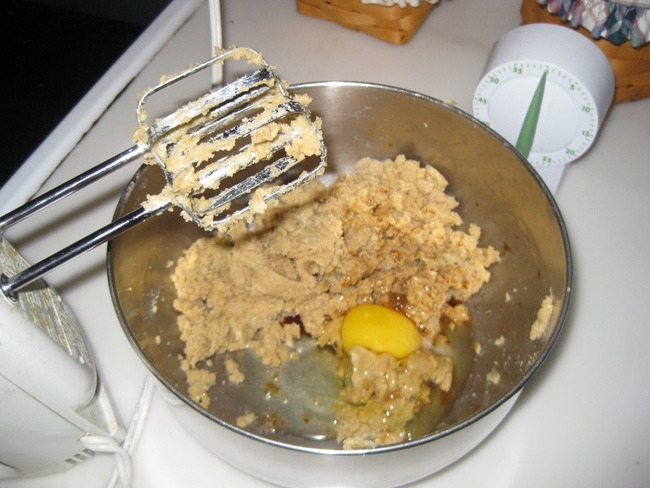 Beat in the egg and vanilla for 30 seconds longer, until well combined.
Grab another mixing bowl and sift together the flour, baking powder, baking soda and salt.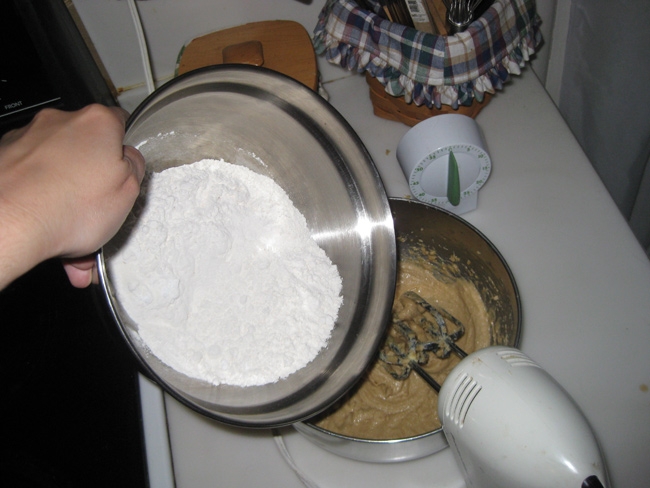 Add to the other mixture while beating on a slow speed. Beat for about 15 seconds.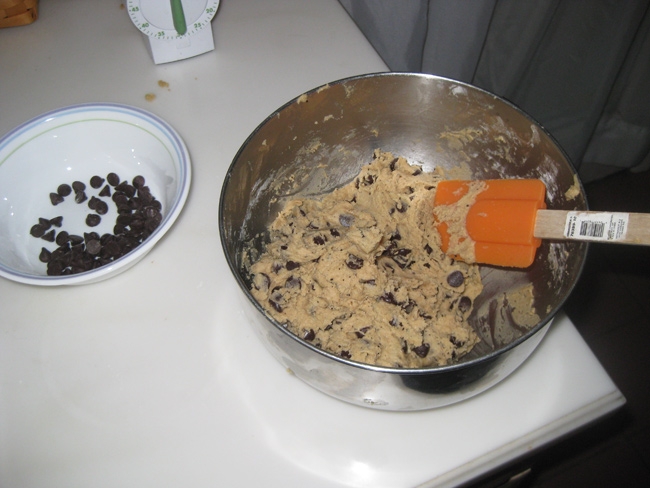 Stir in chocolate chips and espresso and mix for 15 seconds longer.
Okay, now that we are done with the batter mixture, prepare a cookie sheet with non-stick spray. I am a fan of Pam (I don't know her, but I like her!). Using a 1 oz scoop or using a 2 tablespoon measure… are eyeballing it and using your figures like I did, drop the cookie dough onto the cookie sheet in dollops about 3 inches apart (I did have a picture of this, but it came out kinda crappy).
Now the recipe calls for you to gently press down on the dough with the back of a spoon to spread out into 2 inch circles… I didn't do that. Maybe that's why my cookies came out looking like puffs! Oh well, anyway, there should be room on the sheet for six to eight cookies at a time. Transfer to the oven in batches and bake for 20 minutes or until the cookies are nicely browned around the edges.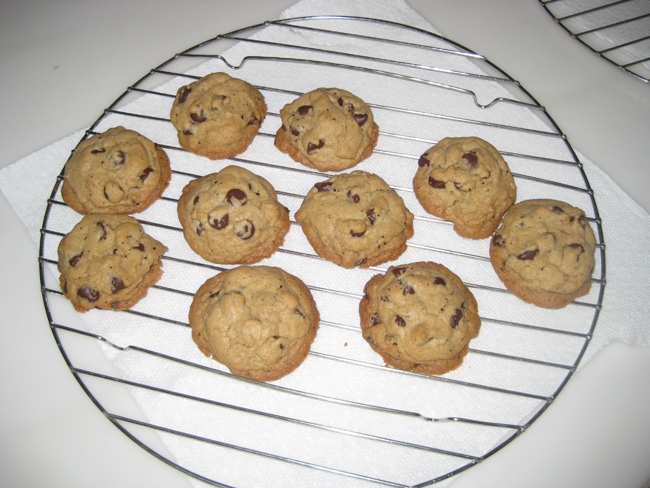 Transfer to a cooling rack for a bit, than enjoy!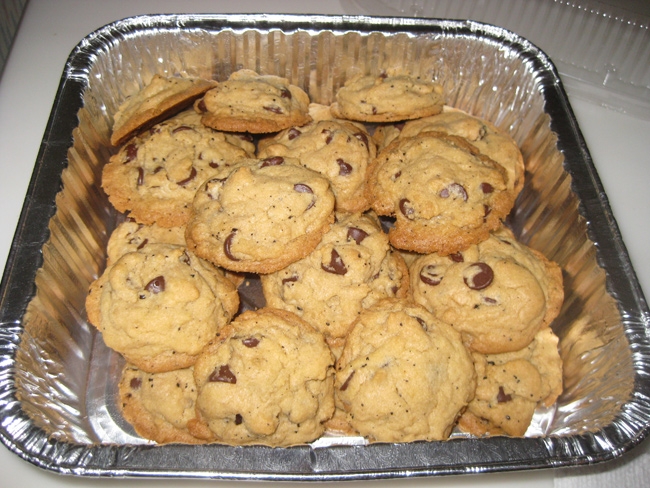 Yields: about 2 dozen cookies
If I ever make them again I'm thinking I'm gonna add more espresso, but other than that they were quite tasty!
Note: This Recipe is a variation of the recipe found in Neiman Marcus Cookbook: 50 Years of Recipes by Kevin Garvin, John Harrison, and Neiman-Marcus (Random House)

Tags: Coffee Bean Direct, Cookies, Espresso