How to Throw a Weird and Wonderful Office Baby Shower
January 29th, 2015 by
Kate

Today we threw the mother of all baby showers for our COO Marcie. In celebration of the much anticipated baby Walter and his Greekness, there were Gyros, togas, columns dripping with plastic grapes, and the delicious love child of two wonderful things: baklavacheesecake. Here are the ingredients for a great baby party:
1. A radiant pregnant woman in a gold laurel headpiece.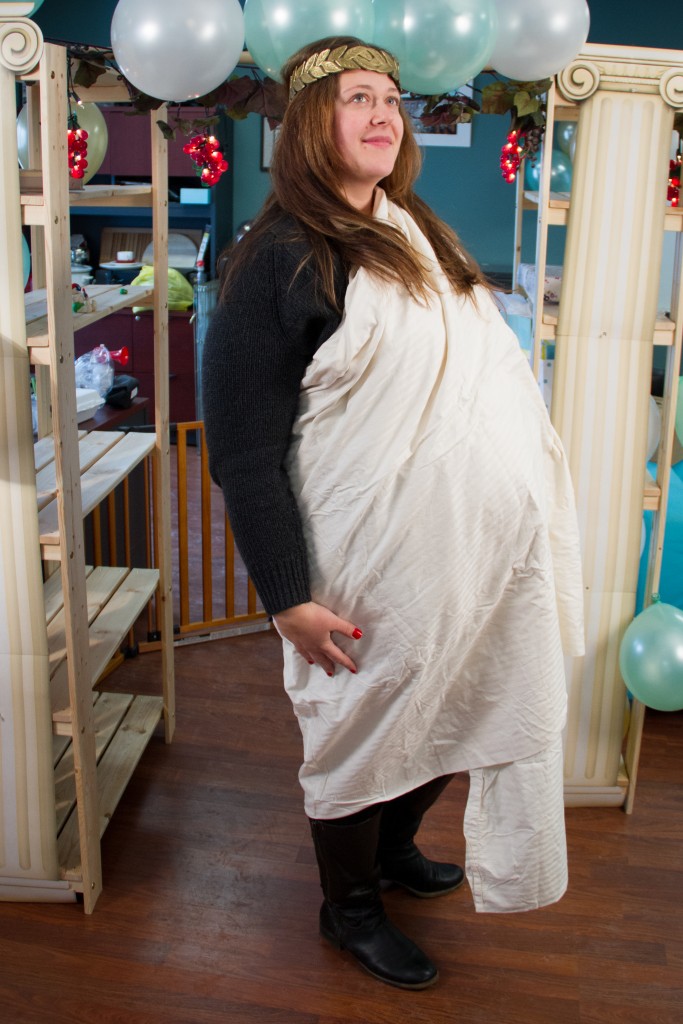 2.  Your coworkers wearing their bed sheets.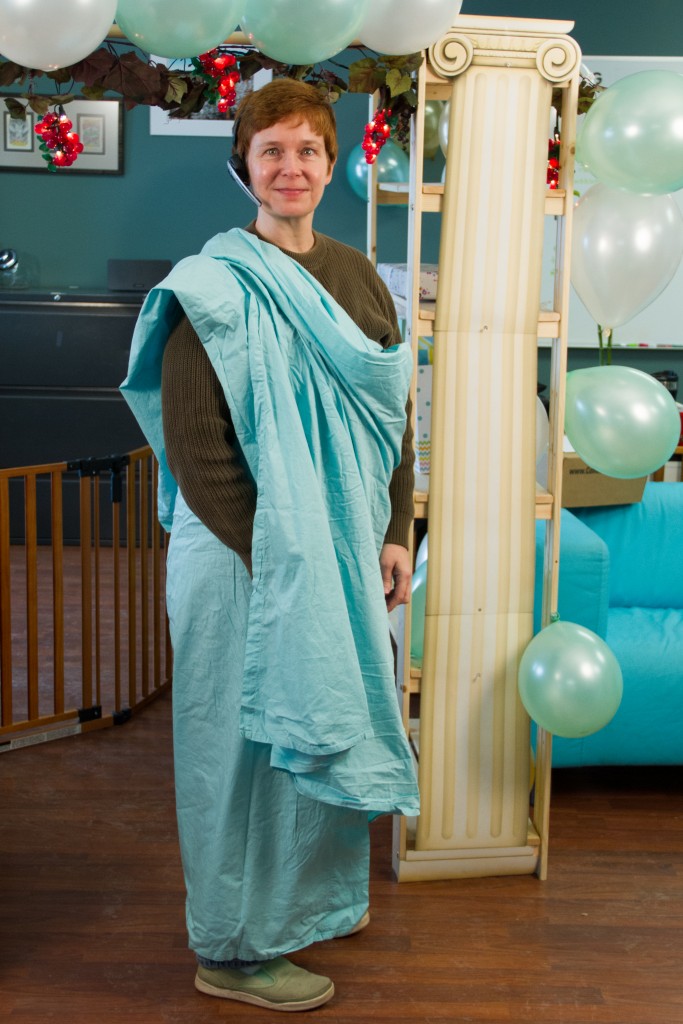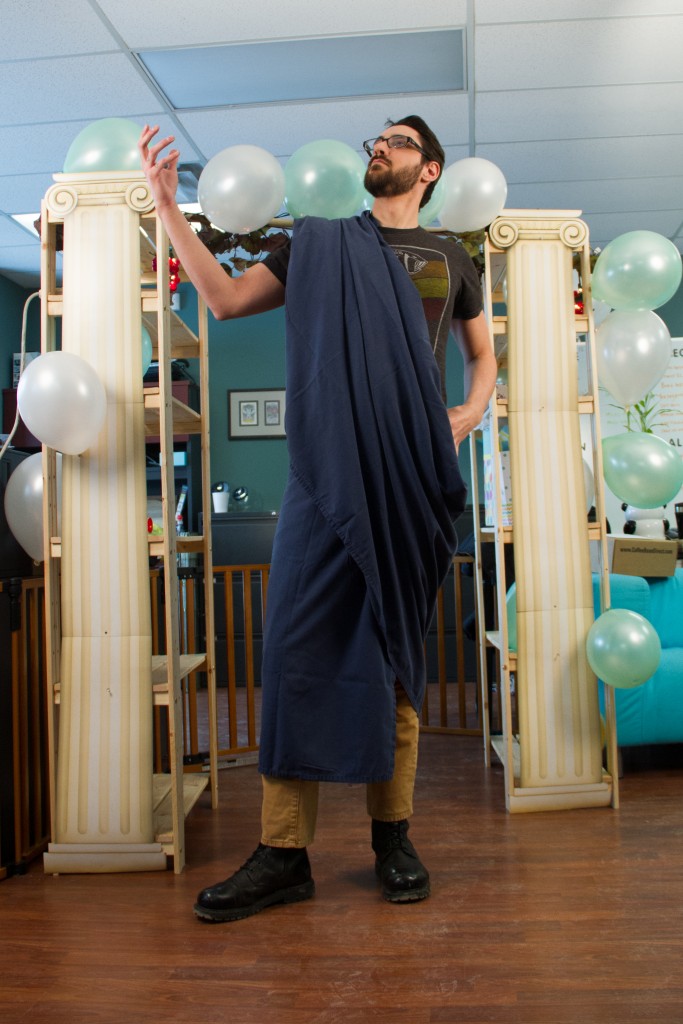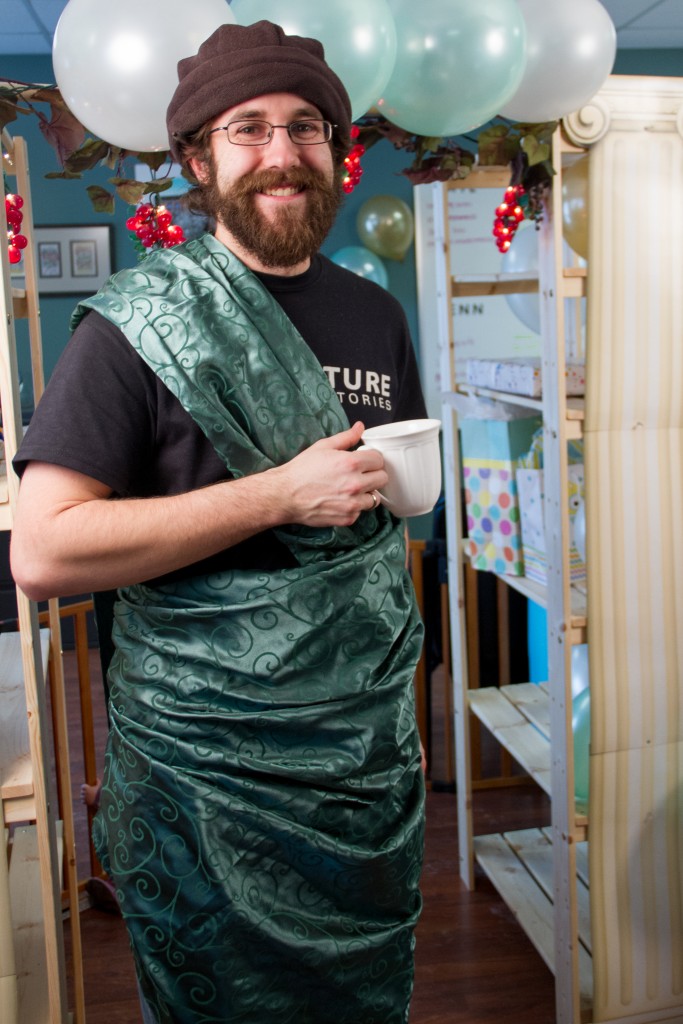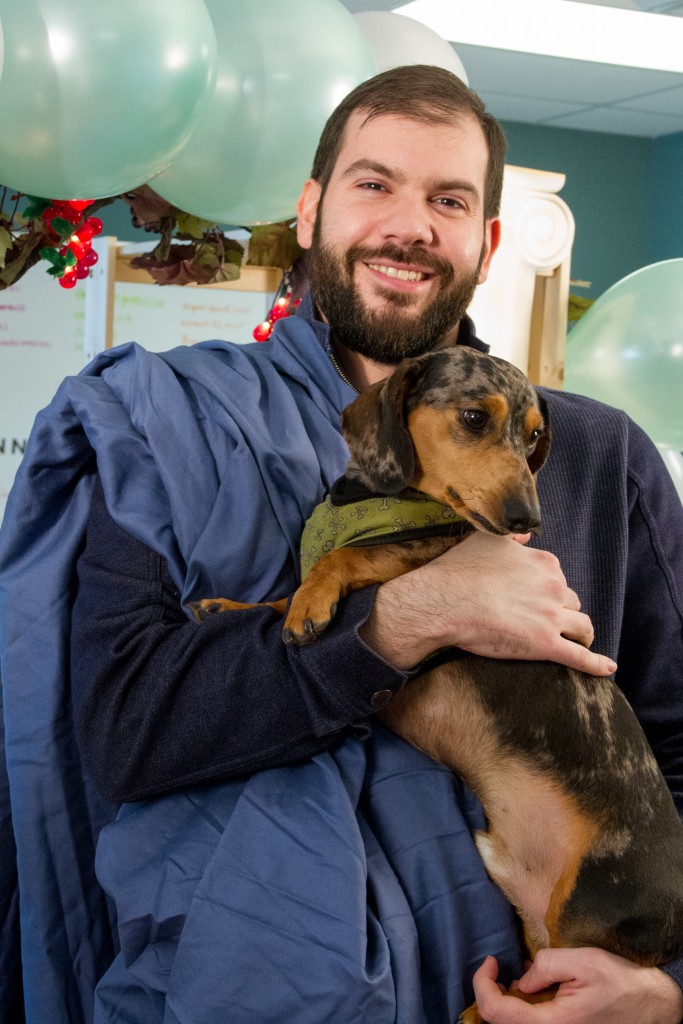 3. High hair.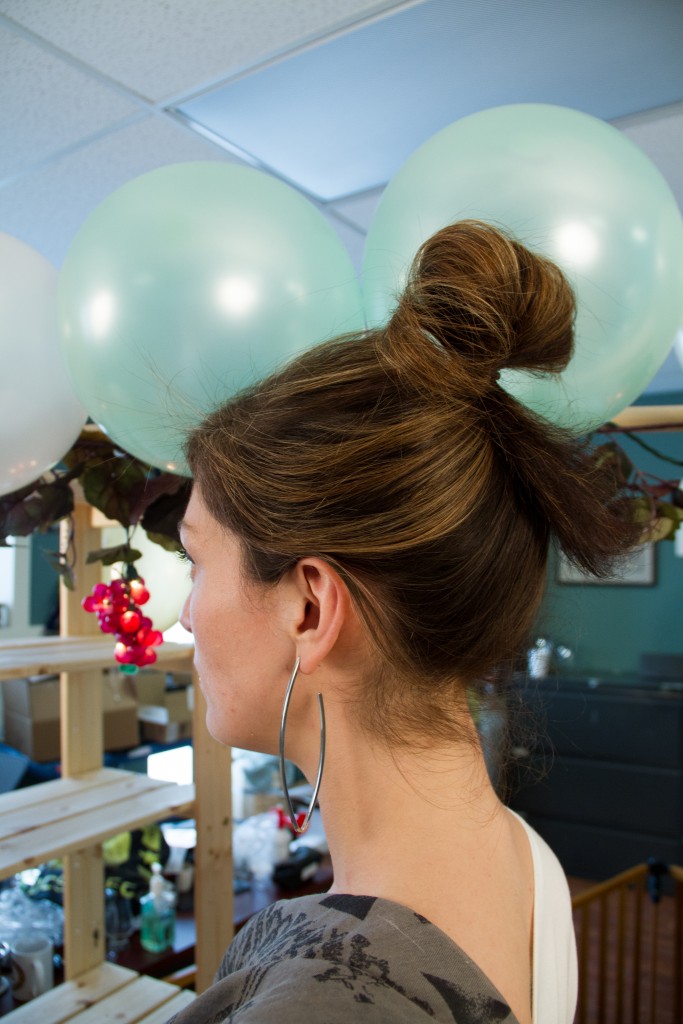 4. A ton of delicious food.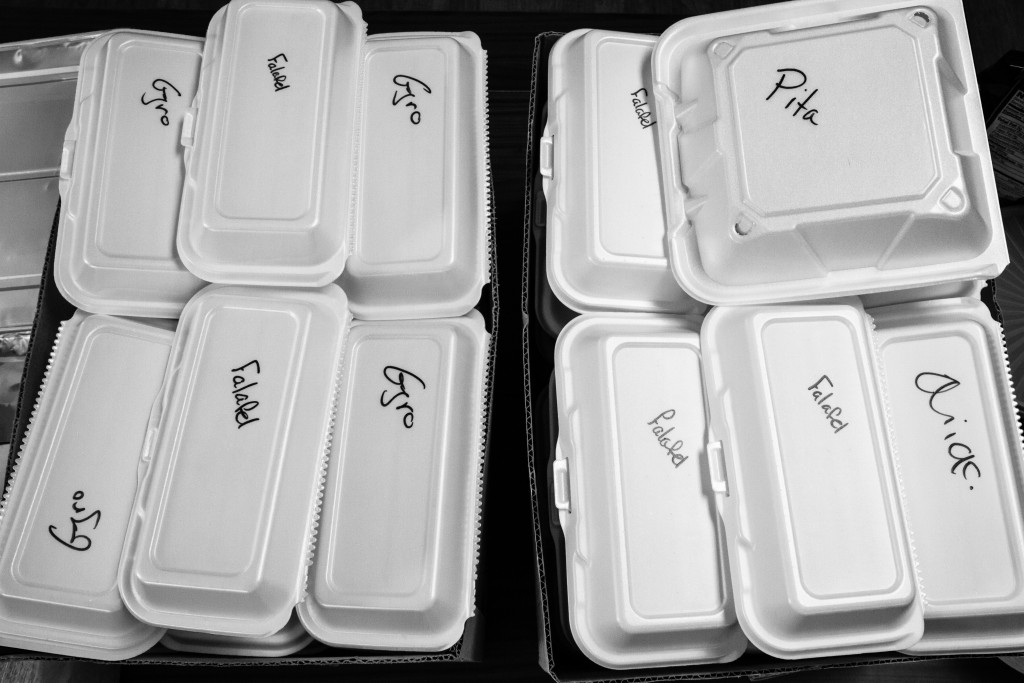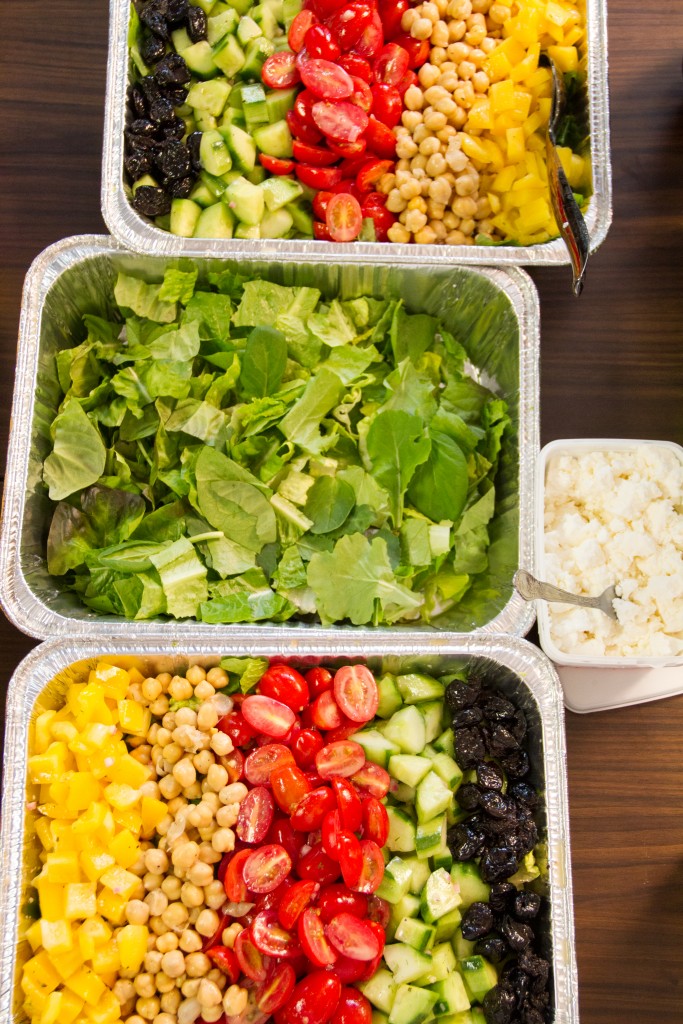 5. Art projects/creepy souvenirs (below: design-a-onesie and the play-dough baby challenge).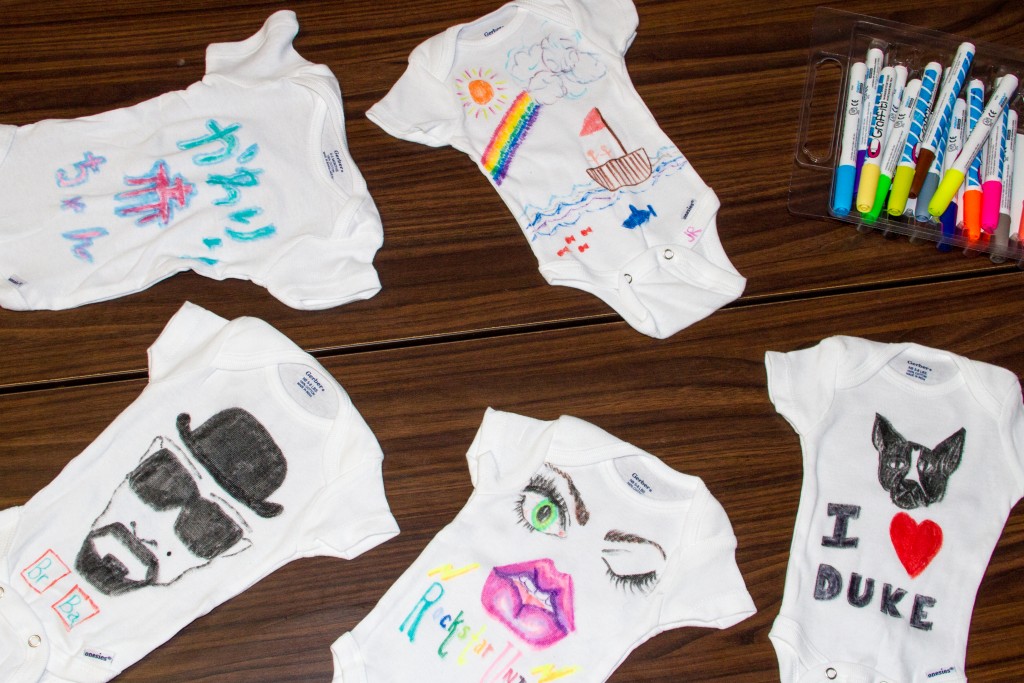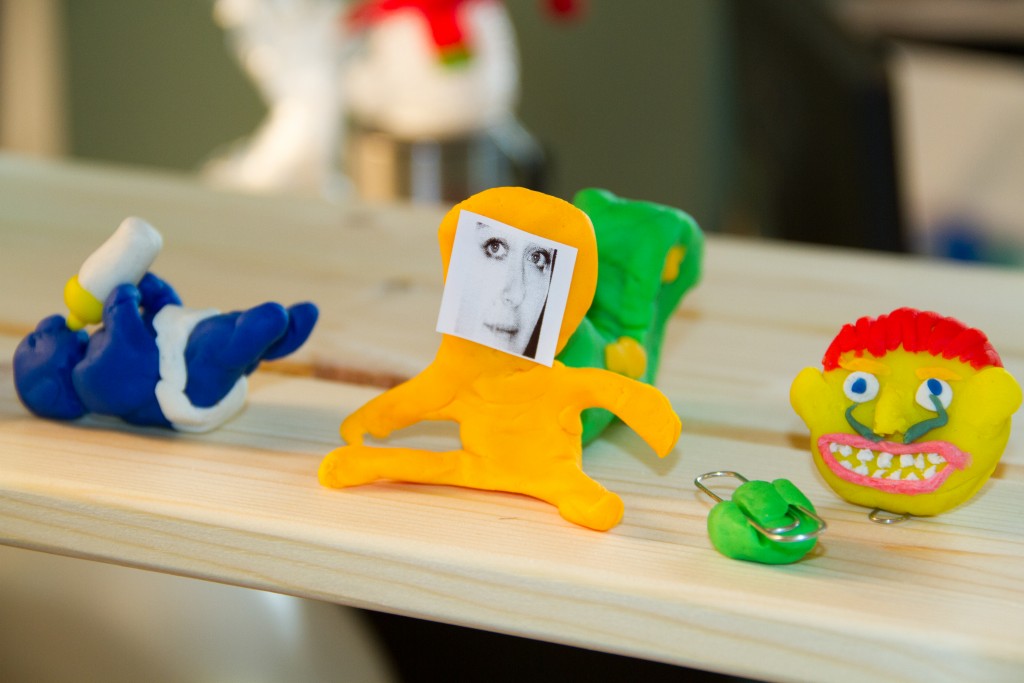 6. Babies and dogs in togas.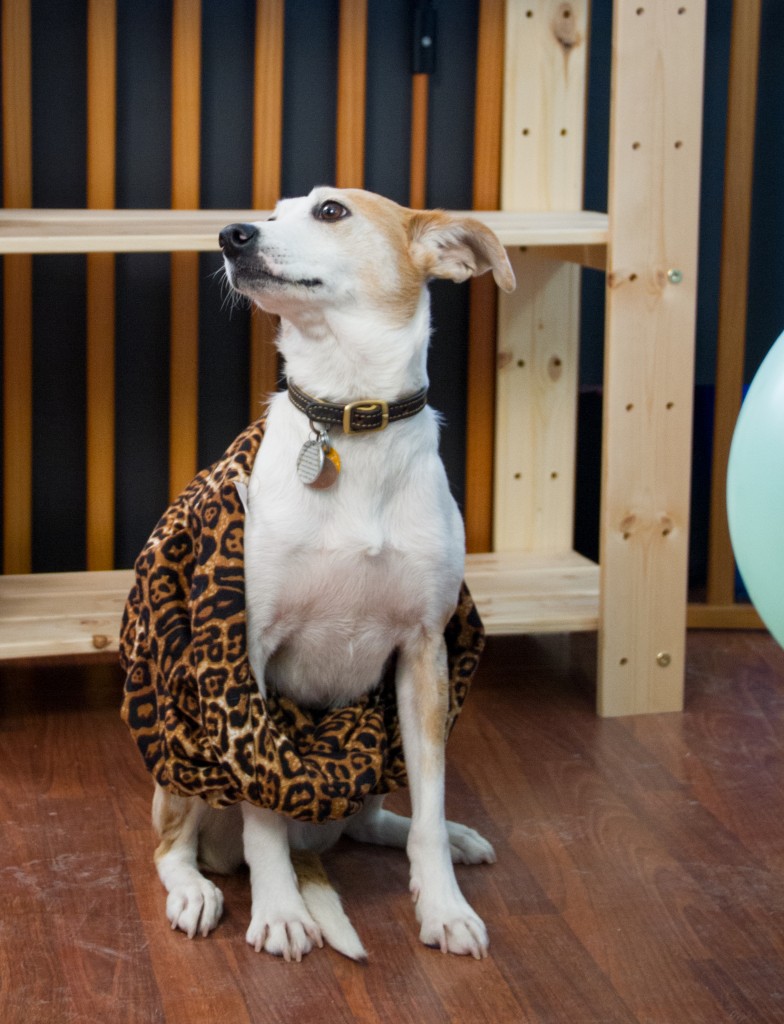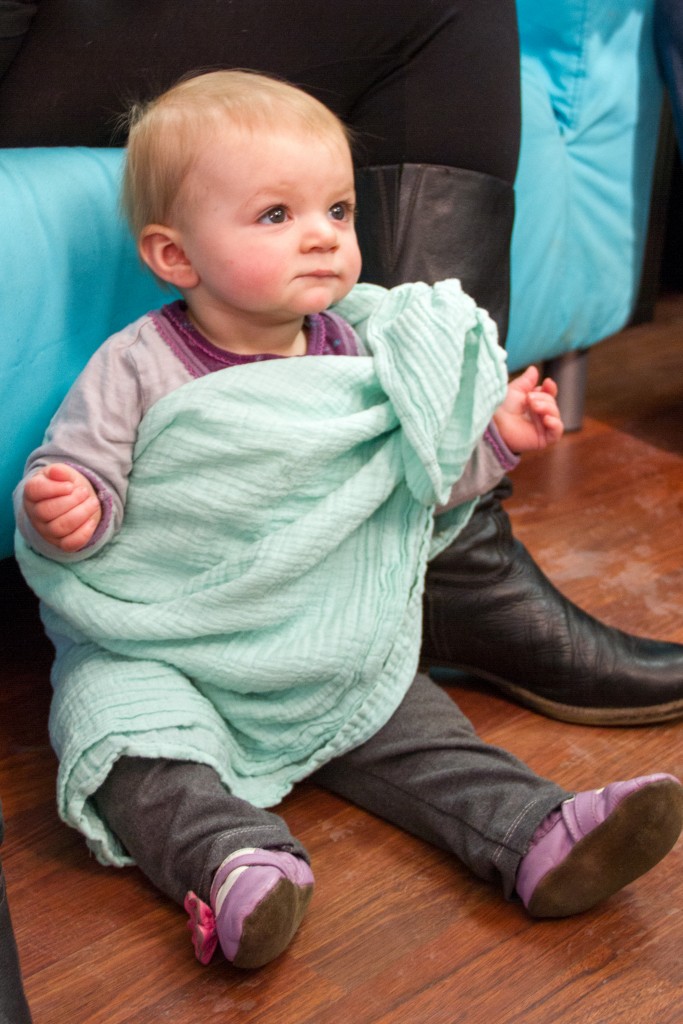 7. Just a little violence. No CBD baby shower is complete without a pregnant woman wielding a stick. We wrapped things up with a pinata. Sesame Street fans should skip this part.