Earl Grey Zephyr
March 16th, 2010 by
Anthony
It has been a long winter here in Jersey with record amounts of snow. As much as I love the snow I have to admit that I am very excited that the warmer weather is almost here. New Jersey, especially along the Delaware River where we are located, is absolutely breathtaking when covered in pristine fresh snow… but seriously, I'm ready for green grass, blue skies and all the colors of spring flowers. My car's sunroof has not been used in forever and I long for the ability to leave my heavy winter coat at home and forget it exists until next year.

After the great response to the Pumpkin Chai Tea we created and launced in November, we wanted to try something brand new for a spring seasonal tea. With the first day of spring quickly approaching, I had been thinking long and hard trying to come up with a Truly Great Spring Tea-even conducted several experiments-but had not come up with anything and I was beginning to get worried.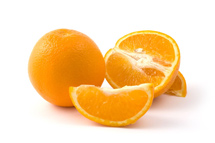 Then my dog, Winston, and I were trapped in our apartment all weekend due to buckets and buckets of rain falling, crazy tree and power-line destroying winds, and even a thunder storm. Nothing reminds me more of the rain than England's favorite tea: Earl Grey. I thought that Coffee Bean Direct's Earl Grey Tea, made with real bergamot oil, would be a fitting base for our seasonal tea, since early spring rains are so essential (everyone knows that April showers bring May flowers, right?).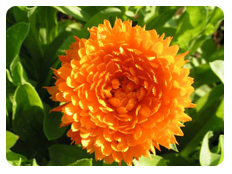 Earl Grey tea and real lavender are a very popular gourmet combination so I instantly thought of the pairing when I began to create this blend. However, my TEAmmates and I decided that we needed to add just a little more. The conclusion was that orange flavors would give the tea that extra kick it was missing, as well as represent that sun we are all longing for. Last but not least we add real Calendula petals to represent those flowers that will be blooming soon… so soon.
And thus, Earl Grey Zephyr was born. I truly hope you enjoy our newest premium tea. Our goal was more than to simply give you an amazing cup of tea. We wanted to help you enjoy the spring even more, or at the very least, help you bear these last few days of cold and rainy weather. Try it today and let us know what you think. And remember, Earl Grey Zephyr is available for a limited time only.